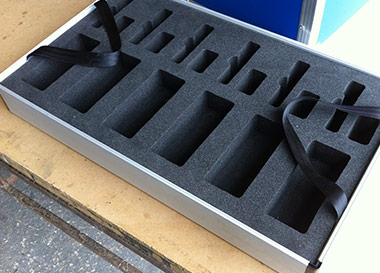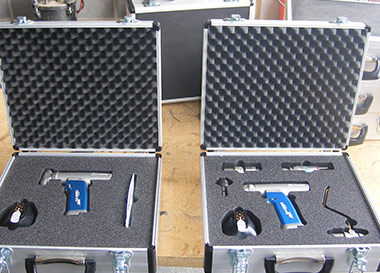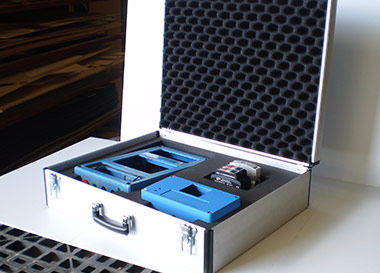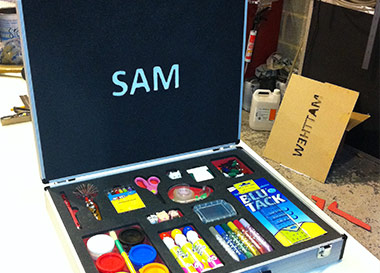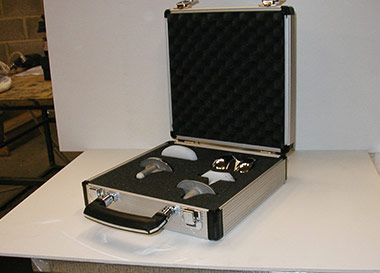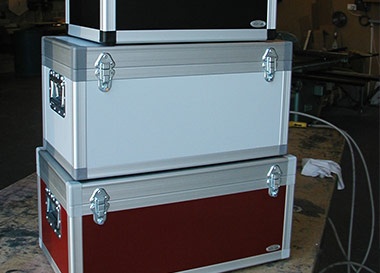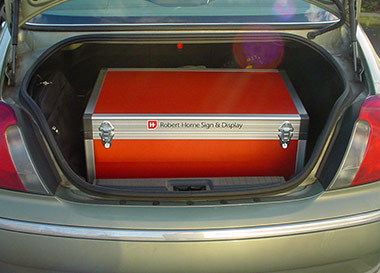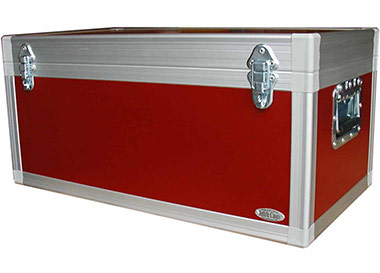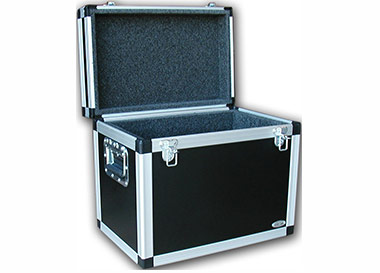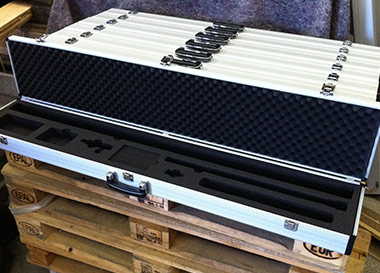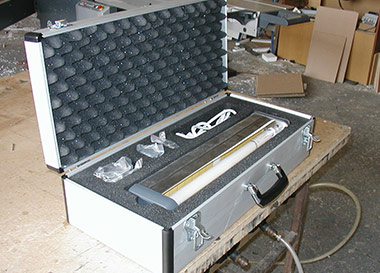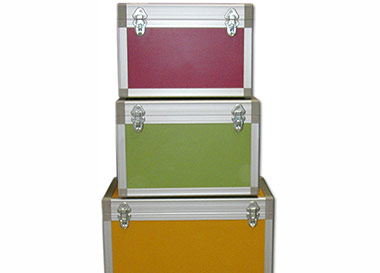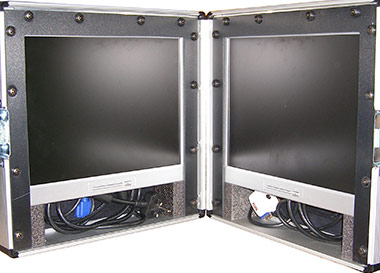 JetLite Cases
If you are looking for a case to protect your product but perhaps require a less heavy duty solution than our full flight case, why not select from our range of JetLite Cases. These cases are aesthetically pleasing and provide protection but can be designed to be lighter weight and can offer a more cost effective solution
Prices on request

JetLite 1 cases are constructed using silver anodised aluminium profiles and black corners. The profile sizes provide interior case heights from a minimum of 29mm to a maximum of 207mm. Panels are available in a wide range of colours, materials and textures to suit individual requirements.
JetLite2 cases are similar to theJetLite 1 system comprising of aluminium extrusions and black plastic corners, however, they provide the option to produce larger and deeper cases than the JetLite 1 system. Once again panels are available from our extensive range of colours and textures.
JetLite cases are extremely popular where the equipment requires protection whilst in transit and where neat, quality presentation is required. We use JetLite cases for a wide variety of applications including brief cases, specialist tool cases, sample and presentation cases and gun and ammunition cases. These cases are also more 'car-friendly' with smooth edges and rounded corners.